Egyptian Carved Scarab 9 XS ceramic Lucky luxeStone Pendants Beads 20 mm (205)
Egyptian Carved Scarab 9 XS ceramic Lucky deluxe Stone Pendants Bead Beads 20 mm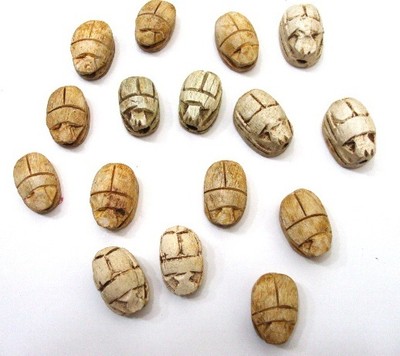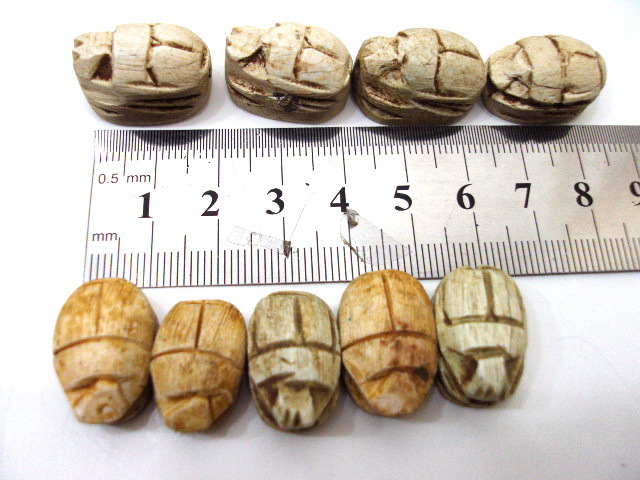 NOTE TO ALL BUYERS: Negative feedback will not fix your damaged item or return your money ,only communications can do , please communicate with us before your feedback.

NOTE: The bottom ( ground ) color of the scarab might be the same as the whole scarab or on white color,but for sure we will send all your order in one ground color and not mixed
SHIPPING NOTES:

1-We ship all packages through the Egypt post ( registered air mail) with tracking number
2- you can track your package after 15 days from the shipping days ( tracking number will not be traceable until the package reaches your country and added your post system

example : we send the package to the Egypt post , then the Egypt post put in on flight then deliver it to the usps then usps add it to usps.com ( this process usually takes about 15 days )

3-

for USA buyers please use usps.com after 15 days from the shipping date

for Canada buyers please use canadapost.com after 15 days from the shipping date

for all other countries please use 17track.net after 15 days from the shipping date

High quality deluxe scarabs
Item Description: 9 pcs Hand Carved and Professionally Crafted ceramic Scarabs
The Scarab is the Sacred Beetle of Ancient Egypt!!
The Scarab symbolizes Eternal Life and luck!!
Condition:100% Egyptian New Handmade
Quantity: 9 PCS
Color: DIFFERENT GRADES OF CREAM COLOR.
NOTE: The bottom ( ground ) color of the scarab might be the same as the whole scarab or on white color,but for sure we will send all your order in one ground color and not mixed
Weight (Approx): 3.3 GRAMS EACH PIECE
Material: NATURAL CERAMIC EGYPTIAN STONE
Size (Approx): ¾ X ½ X ⅜ Inches - 2*1.5*0.8 CM